Unstuck Sessions
Do you have a problem that keeps cropping up in your management meetings? Feeling stuck?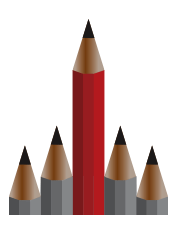 The Leach Partnership can facilitate an 'unstuck session' with your Partners or Management Team to address specific challenges or issues that are confronting your agency.
We have had immense success with helping teams gain clarity and achieve breakthroughs in these half-day sessions on a multitude of business issues.
Read more about the 'Unstuck Sessions'
Maximising value through creativity
The Leach Partnership builds value into organisations by providing strategic Business Strategy & Planning advice (including M&A). As ex CEO of Saatchi & Saatchi and ex Planning Director of Patts and an ex management consultant, William and Sangeeta Leach make a complementary team to address all aspects of business strategy and planning.
Where necessary we draft in the expertise of strategic partners for specific issues such as human interest, treasury, tax and financial planning. We are unique in that our backgrounds allow us to bring an understanding of creative businesses and process that is lacking from the usual sources of business advice. We have also worked on different continents, in different agency brands and models, at different business life-stages, which brings a wealth of practical experience to add to the theoretical.
What our Clients Value
Objective informed advice
Step changes in business
Measurable actionable business plans beyond the numbers
Growth strategies that work
Proven Effective New Business programs
Partner/ shareholder alignment sessions
Strategic Exit Plans
Strategic approach to M&A
Experienced hands–on help at management level to deal with issues like share and incentive plans, M&A, partner alignment, structuring for change and financial management.