Clarity of purpose
Focus, purpose & values

Clarity of Purpose is crucial to any organisation's growth. It is something that unifies the organisation, drives the culture and is magnetic to staff and clients alike. With Clarity of Purpose leaders can challenge people to go beyond their own boundaries as the desire to get to the end goal can outweigh the short-term difficulties of getting there.
Through a series of workshops and the use of creative techniques The Leach Partnership will help the organisation define its core focus, purpose and values.

Business MAP
Business planning by outcome
Most creative company business plans begin and end with a set of numbers. BusinessMAP provides the company with a Measurable (M), Actionable (A), Plan (P) – a series of steps across all aspects of the business that will deliver the desired outcome for the business.
The Leach Partnership will help short and long-term business planning through this rigorous 'mapping' approach.

Rebuild
Ground up analysis of organisational structure
Planning for the future is often constrained by the realities of the present and businesses often find it hard to get past the obstacles presented by current organisational structure.
Rebuild is a tool that enables thinking outside those constraints by re-creating a virtual business from scratch. Through Rebuild, The Leach Partnership assists you in shaping your organisation for today and the future.

Chasing the dime
Profitability analysis
By taking a detailed look at the business over a period of time and looking at the efficiencies of various functions, The Leach Partnership will offer suggestions and recommendations to improve margins.

Helping hand
5 ways to build value into business
We believe there are 5 key strategies that make a business more valuable, to prospective buyers, to employees as well as to potential partners.
The Leach Partnership will lend a helping hand to your business by developing these strategies for your business in particular, keeping in mind the long and short term goals of the business and its leaders.

War games
Winning strategies to beat the competition
Walking a mile in the shoes of the enemy is the best way to understand the competition and therefore the best way to develop your strategies and tactics to beat them.
The Leach Partnership will tailor a war games session for your business that is creative, interactive and fun to allow your team to not only come up with a battle plan but to get revved up and find game changing opportunities.

Growth & value planning
This is a comprehensive exercise that will help build a sustainable business by planning for future growth, building value into the organization and recognising and therefore preparing for risks and challenges along the way. A 5 year business plan, marketing plan and a new business strategy are just some of the outputs of this exercise.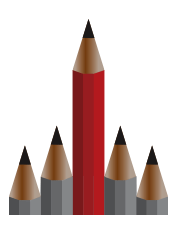 Unstuck Sessions
The Leach Partnership can facilitate an 'unstuck session' with your Partners or Management Team to address specific challenges or issues that are confronting your agency.
We have had immense success with helping teams gain clarity and achieve breakthroughs in these half-day sessions on a multitude of business issues.